K-Taping – The practical manual by Birgit Kumbrink now in its 3rd edition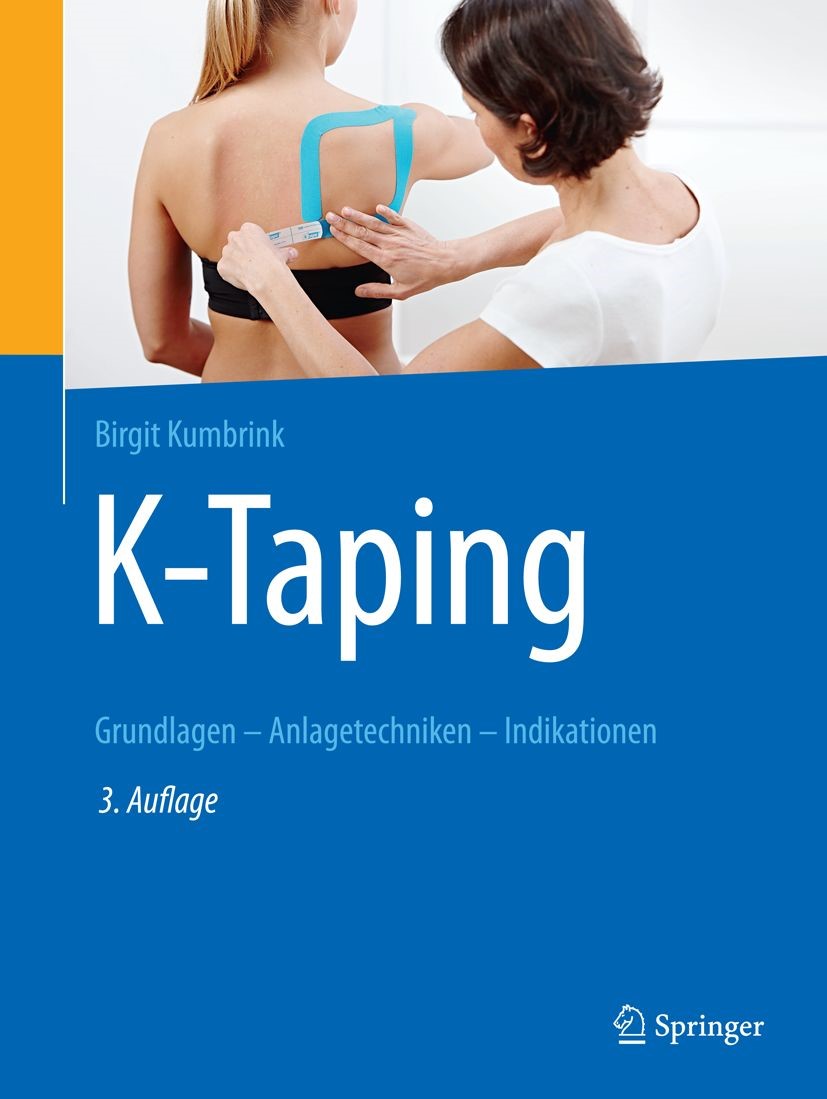 K-Taping by Birgit Kumbrink is the bestseller in Springer Verlag and internationally the standard book for tape therapy. Already translated into 8 languages, more than 40,000 physiotherapists, occupational therapists, doctors, trainers and non-medical practitioners are working with it. This practical book provides comprehensive information about the established K-Taping method and shows you when and how to use this method professionally.
New in the 3rd german edition: Avoid skin reactions caused by improper tape and 10 new indications for CROSSTAPE.
Over 600 illustrations show step-by-step techniques for more than 100 clinical diseases.
The book is available in the K-Tape Shop or from Springer Verlag.
#ktaping #ktape #tape #buch #3te #auflage #praxisbuch #kumbrink #birgit #Hautreaktionen #tapeanlagen